It's simple to change between subscription plans. If you upgrade or downgrade your plan, we will prorate your invoice and deduct the remaining balance of the current month to ensure that the cost of your subscription is completely fair.
1. Navigate to your subscription page
Roll over your profile name in the top right corner and click on Settings in the drop-down menu.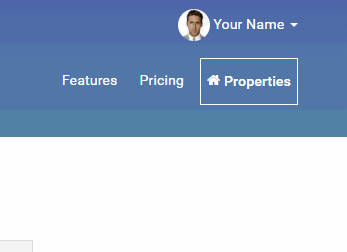 Next, select the Subscription tab from the menu on the left.
2. View and change your subscription
You can now see your upcoming invoice amount and date and also change your subscription plan using the drop-down select box.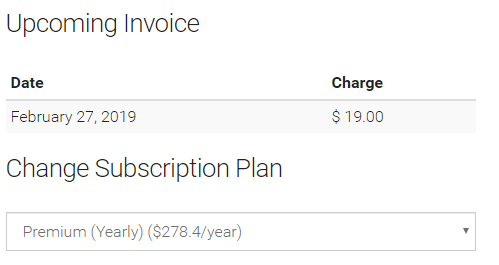 Note: Unfortunately, it is not possible to switch between monthly and yearly billing periods. To change your billing period, you would need to cancel your plan and, then, subscribe to the new one. Your properties, of course, stay saved on your account! Contact us for further assistance.
3. Update your payment method
First, select the Payment method tab in the left menu. You will see your current payment method. To change this payment method, click the "Choose another way to pay" link below, and enter new card details or a PayPal address.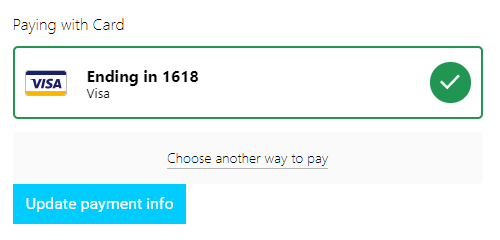 Note: Make sure to click the Update payment info button once you enter your payment details.