Sometimes, you will need to analyze alternative investment scenarios for the same property. For example, you may want to compare financing it vs. buying it cash, flipping it vs. renting it, or varying your repair costs and assumptions. With Zilculator, it only takes seconds to create these alternative reports, which you can, then, compare with our comparison tool. Here are the steps:
1. Create a new property
Navigate to the Properties page and click the "New Property" button.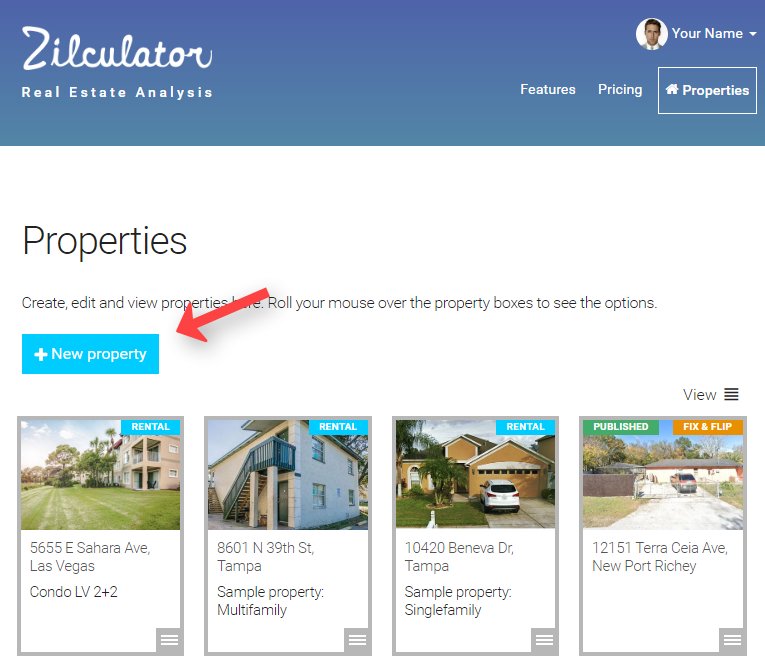 2. Copy existing property
In the first step of the Property Wizard, you will see a drop-down select box with a list of all the properties sorted by date from the newest to the oldest. Select a property you would like to copy.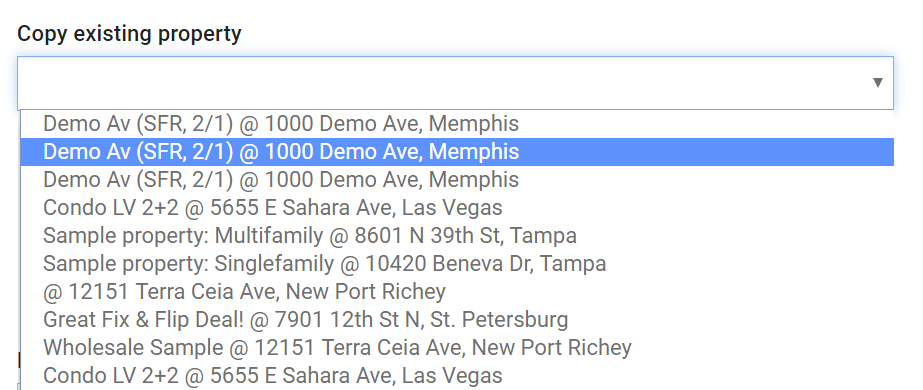 3. Change the report title and other details
Once the property details have been loaded, we recommend that you change the title/name of the report so that you can differentiate it in the list of properties.

Customize the details of the property as needed and hit the Analyze button to generate the report.
What's next?
You can now compare this new property with the original one to see which scenario will produce the best outcome.