Whether you are a real estate agent or professional investor, you can take advantage of quickly analyzing a property that is listed and active on MLS®. See the simple steps below:
Note: This feature is available only to our Premium users in the US and is subjected to local availability.
1. Create a new property
Navigate to the Properties page and click the "New Property" button.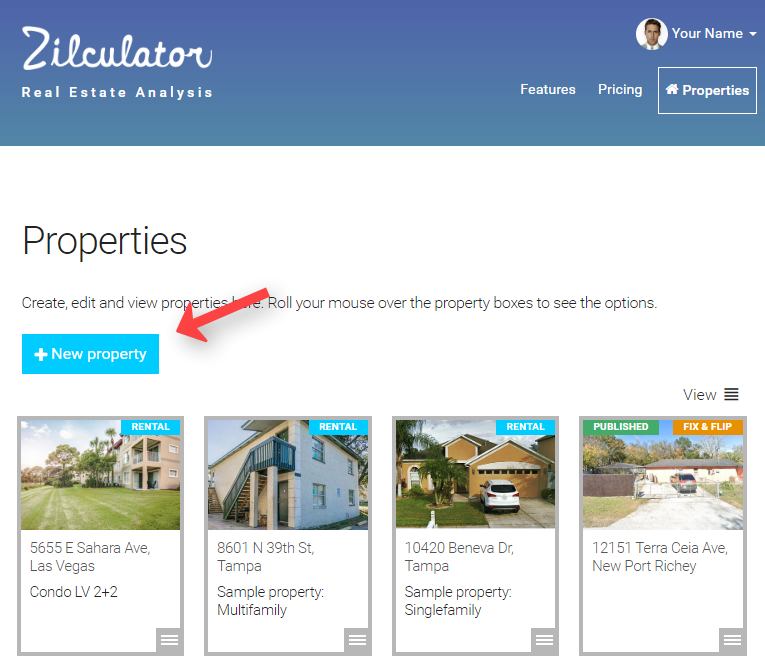 2. Enter MLS® #
In the first step of the Property Wizard, fill in the MLS® number and click the Load button. It takes a few seconds to search the property. If there are multiple properties found under the same number, you will be able to choose the one you wish to load. We load property address, description, photos, listing price as well as the listing agent and property listing history where available.

NOTE: Zilculator supports most of MLSs in the United States and also in Canada.
3. Add further details
You can change the details loaded and continue further with the property form as usual.
What's next?
Learn about other things that you can do with the property: