With this Zilculator's premium feature, you can create your own website within Zilculator's domain (for example company123.zilculator.com). You can add your logo, contact details, social profiles, and a contact form and share this website with the list of your buyers or clients. Learn how easy it is to add and remove published properties from your property inventory website:
1. Navigate to the Property inventory website settings
Roll over your profile name in the top right corner and click on Settings in the drop-down menu.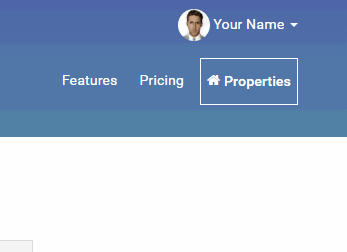 Next, select the Property inventory website tab in the menu on the left.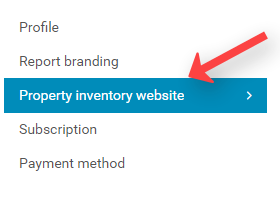 2. Set your website name
Select a unique identifier for your property inventory website. This will be used to create your own subdomain for you in this format: company123.zilculator.com
Note: This identifier can't be changed once it's set, so choose wisely!

3. Add your company details and branding
Enter your company name, description, specialties, phone number, email, website, social profiles, and logo. If you have signed up for our affiliate program, you can add your affiliate ID here as well so you could generate commissions from your website visitors once they sign up.
4. View your Property inventory website
Once you have added all of the details, click Save and enter your website address to your browser or navigate to Dashboard to see your property inventory website link.
Check our sample property inventory website here: https://yourcompany.zilculator.com/